Games Workshop have a small range of products that are exclusive to Barnes & Noble, such as the Lord of the Rings – Quest to Mount Doom boardgame, and it's rumored the upcoming Combat Arena will be joining it.
Now, that's not too much of a problem for international purchasers, other than the added delivery costs and taxes. However, for those of us in the EU there's a stumbling block – Barnes & Noble don't allow registration of users with EU addresses, in order to avoid having to comply with GDPR regulations on storing personal info.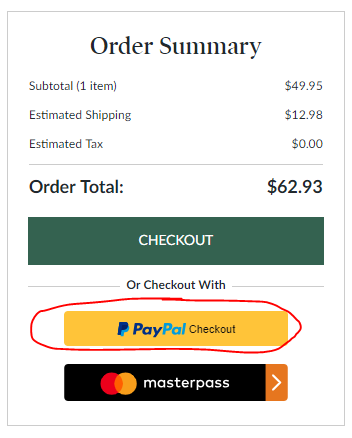 However, that doesn't mean we can't order from B&N – just that we can't create an account with our address on it. It's still possible to use the Paypal Checkout option (which means any personal info is stored at Paypal, making B&N, GDPR, and presumably ourselves all happy!)
Edit: The *slowest* shipping option estimated 4 weeks to the UK. It only took about 2 days to dispatch, and 2 more to arrive!